Back to News & Insights
Wise Ways To Protect And Bring Cheer To The Heart During the Holidays
December 1, 2020
---
The number of heart attacks increases during Christmas and New Year's, bringing a timely reminder to keep your heart healthy this holiday.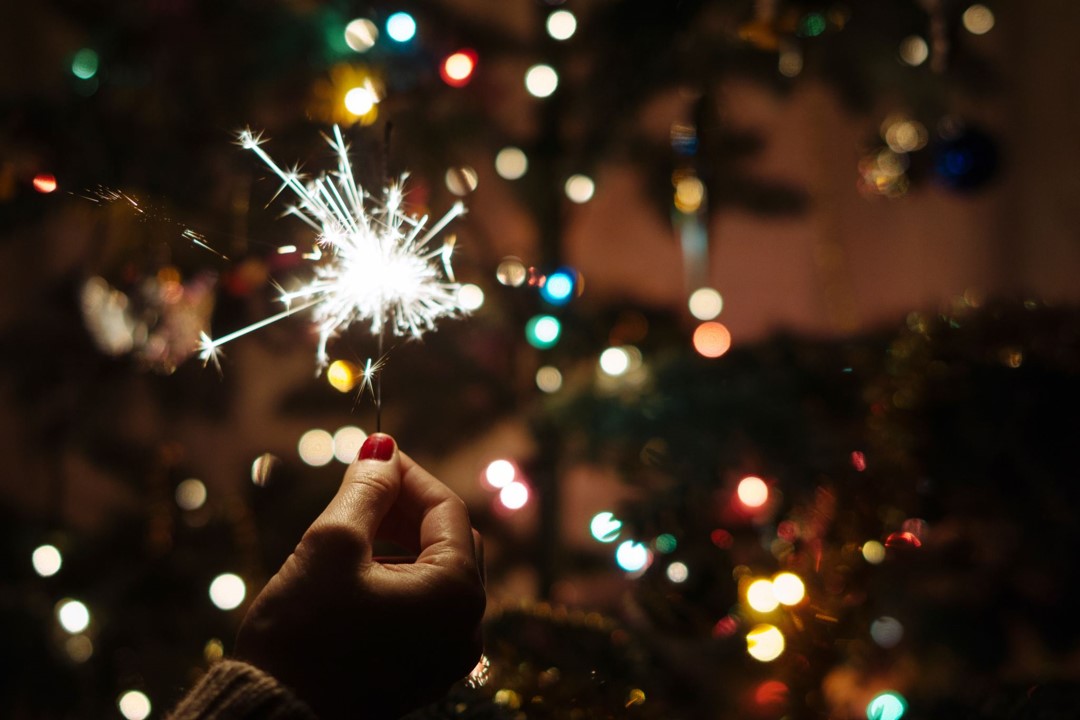 The holiday period is a time that brings people together, sharing festive meals and affection with loved ones.
It can also be a time of added stress due to a busy schedule or awakened somber feelings. The prospect of a 'COVID Christmas season' and uncertainty over what 2021 has in store can affect our emotional, mental, and physical health.
With a positive outlook, gratitude, and re-framing, it is possible to take this opportunity to follow self-care and healthy lifestyle practices with extra attention to our heart's health.
Heart disease is the number 1 cause of death. This silent killer can be influenced by hereditary factors, but above all, it is habits and behaviors that are the biggest risk factors for heart attacks and also for pre-existing cardiovascular conditions that lead to heart disease like high cholesterol, diabetes, obesity, and hypertension. For these reasons, it is important to be extra mindful during the holidays and not put off until tomorrow, or postpone for yet another New Year's resolution, the small changes and alternatives that can protect yourhealth.
Why the holidays are hazardous to your heart health
Several studies have shown that there is a higher risk of suffering a heart attack during Christmas and the New Year's holidays and during Islamic holidays in countries where these are widely celebrated.
Although the authors of these longitudinal observational studies cannot draw out firm conclusions of cause and effect, they discuss likely common factors:
heavy drinking and overindulgence
experiences of anger, anxiety, sadness, grief, and stress
changes in physical environment, like visiting relatives or new places that lead to delays in seeking medical treatment
A study in Sweden investigating the exact timing and date of heart attacks over a 16-year period found a 37% increased risk on Christmas Eve (the main day of celebration), peaking at around 10pm. The risk was greatest for people over the age of 75 and those with diabetes and heart disease.
Researchers in the United States examining visits to the hospital for cardiac failure also found these went up by 33% and 30% during the four days after Christmas and New Year's respectively.
Living in a warmer, sunnier climate does not improve the statistics. Investigators looking at 25 years of mortality data in New Zealand found that heart attacks also spike in places where Christmas occurs during the summer season.
Three areas to improve your heart's health this holiday season
You can have a heart healthy Christmas season by introducing small lifestyle changes that will help lower the risk of heart attack and have positive emotional impacts as well.
Diet: Consider cooking smaller quantities of food for the holidays and make heart healthy choices while cooking. Christmas dishes are known for being high in fats and sugars, so if you want to preserve traditions, maybe introduce a smaller "tapas" style way of eating with less leftovers.
Instead of grazing and snacking throughout the afternoon or evening, consider substituting chips and cheese with options like vegetables, edamame beans, nuts, and baked chips instead of fried food.
During the holidays, it is tempting to extend one dinner into multiple days of heavy eating, so instead try to eat more colorful vegetables and fruits and introduce some lighter variety into your diet. You can swap red meat for legumes that are high in B vitamins, minerals, and protein, like lentils and beans or fish. Eating seeds like flaxseeds and chia seeds containing omega-3, fiber and phytoestrogens is another good way to boost heart health.
Avoid sodium, fried foods, dairy products high in fat, and saturated and trans fats, including cooking with butter, coconut oil or ghee (a type of butter).
Try to make small changes, whether it's switching to a low-fat milk, using oats for breakfast instead of sugary cereals, avoiding sugary juices and sodas, and baking/grilling your food instead of frying.
For desserts, try having one festive sweet thing, rather than a variety of ice cream, , cakes, and other desserts. Maybe enjoy a healthier version of your favorite recipe.  When it comes to chocolate, the higher the percentage of cacao, the better. If you are a fan of milk chocolate, start at least with 70% cocoa.
Consume moderate sensible amounts of alcohol and, if you smoke, consider stopping or cutting back to help support your circulatory system and lungs.
Movement: Find ways to move and increase the blood circulation and connect with your breathing and body.
Exercise is one of the best ways to lower blood pressure and address high blood pressure (hypertension) that increases with age. You don't have to be at the gym or run a marathon to introduce regular physical activities that increase your heart and breathing rates (aerobic activity) into your routine. Aim for about 30 minutes a day, and this can be climbing stairs, bicycling, household gardening or scrubbing floors, or more active sports like, jogging or swimming.
Introduce a new tradition of taking a walk around the neighborhood before or after dinner. Or, have a dance party at home or on Zoom.
Yoga, Qi Gong, or stretching in the morning and evenings will bring awareness to your body, help you unwind and bring physical and emotional space. If you are feeling active, there are many 15-20 minute workouts on platforms like YouTube or Instagram to make you break a sweat. Any way to get your body moving and blood circulating will do wonders!
Weight training also has long-term benefits to blood pressure. While it causes a temporary increase in blood pressure during exercise, depending on how much weight you lift, the positive impact outweighs the risk of the temporary spike for most people, but speak to your doctor. Remember to not hold your breath, try repetitions of lighter weights, and listen to your body. With all exercise activities, always stop if you feel dizzy, about to faint or if there's any pain or tightness you experience in the chest, neck, or jaw.
Exercising also is a great way to manage stress and negative emotions.
Stress: Having a smaller number of guests not only minimizes the stress of hosting, it also helps prevent the spread of COVID-19. These times may impede us from gathering in large numbers socially, but they also give us the opportunity to refocus our attention and give it generously, even if it is on a phone or videocall.
Swapping expensive gifts for thoughtful exchanges helps financial management as well. Exercising is another great way to help manage stress.
While it is important to maintain tradition and routine as much as possible at the end of what has been a challenging year, it is also important to protect your heart and ensure optimal health as you welcome the new year. Take this opportunity to make new traditions and implement or preserve healthy lifestyle habits that strengthen you and your family's heart health, whilst keeping in the spirit of the season.
Sources:
"Christmas, national holidays, sport events, and time factors as triggers of acute myocardial infarction: SWEDEHEART observational study 1998-2013″, British Medical Journal. BMJ 2018;363:k4811.
"Increases in Heart Failure Visits After Christmas and New Year's Day", Congestive Heart Failure. CHF2008;14(6):307-9.
"Revisiting the 'Christmas Holiday Effect' in the Southern Hemisphere", Journal of the American Heart Association. JAHA2016;5(12).