Back to News & Insights
Bruce Howe talks health, insurance, and the lottery at EHIIC 2022
November 28, 2022
---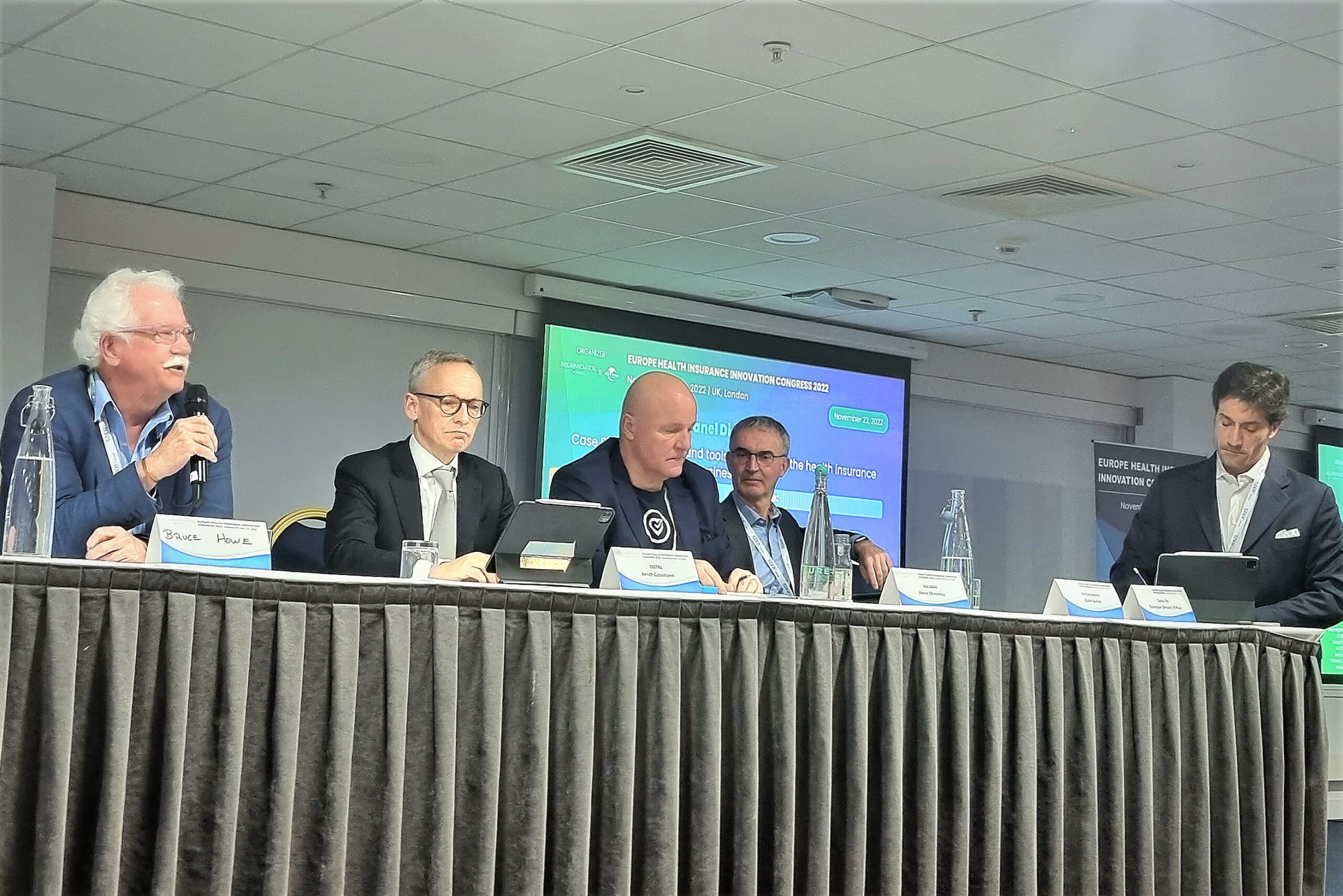 PGH's CEO Bruce Howe joined the panel discussion Strategies and tools for changing the health insurance business model at the Europe Health Insurance Innovation Congress 2022 held on 23rd November in London, highlighting the data points which can be improved to get better outcomes for patients and lower costs for insurers.
Referencing the Euromillions lottery, Bruce said: "Health Insurance should be about that you are actually buying a ticket in the lottery of life to have an outcome that you want but you don't expect to win."
It is well known that a majority of cancers are misdiagnosed and that it can take 6-9 months to start treatment on the national health system, precious time to lose.
Not playing the lottery of which doctor you may get, breaking through the lack of transparency around data like performance of surgeries, and knowing how skilled surgeons and hospitals are needs to change.
Addressing these inefficiencies on the first point along the healthcare journey, through access to a deep second medical opinion from world experts and early treatment represents the best cost containment for insurers and the most effective impact on outcomes for patients: 30% improvement in 5-year survival.
"Focusing the model on what really matters, the critical issues and parts of the value chain where you can make a real impact. Getting a proper diagnosis early and having the resources for the big dollar events like cancer." Bruce said.
Bruce brought the patient point of view to the panel moderated by Giuseppe Di Riso from Swiss Re in discussion with Arndt Gossman, CEO DGTAL, with Colin Bullen, Founder and Director of Virtuositeam, and Peter Ohnemus, President & CEO of dacadoo.
Furthermore, the high cost of treating expensive illnesses like cancer is pushing national health systems to breaking point.
Empowering healthcare consumers and patients, accessing the provider networks leading the way in developing life-saving and health preserving treatments, and supporting people in understanding their health and their care options are core values at PGH.
Watch Bruce's participation on the panel at: PGH LinkedIn

About PGH
Preferred Global Health Ltd (PGH) is an independent global patient organization with more than 20 years of experience successfully helping members around the world face a diagnosis of critical illness like cancer.
Our mission is to achieve better outcomes for patients. We do so by using global best practice to eliminate the risk of misdiagnosis and medical misadventure, reduce the likelihood of complications, and prevent higher treatment costs, without compromising quality.
PGH has designed pre-eminent services involving ground-up second opinions and treatment plans performed by recognized medical experts at the top ranked US hospitals and insurance plans with financial cover to treat critical illlnesses.
To learn more about PGH please visit www.pghworld.com
For all media enquiries please contact: media@pghworld.com