Back to News & Insights
Preferred Global Health, the Global Patient Organisation, is pleased to announce two new Senior appointments in support of the continued growth of its business in the Asia region.
November 28, 2021
---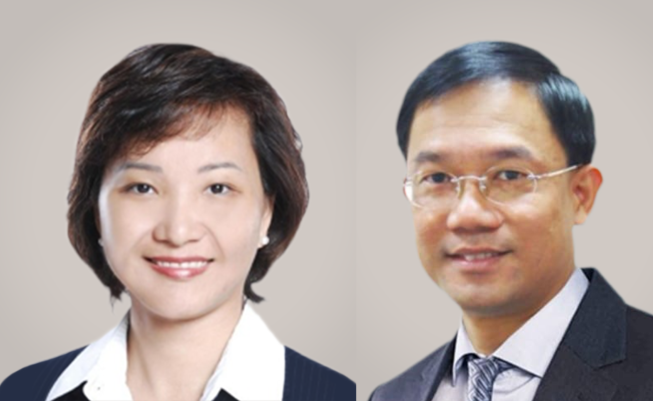 Dr Christopher Tay will join PGH Asia as Managing Director, Care Management Services, Asia.
Dr Tay has a long and successful career in the healthcare, hospitality, and logistics industries, holding executive leadership roles in both public and private operations. Notably he was COO, Tan Tock Seng Hospital, during the 2003 SARS epidemic, for which he was awarded the National Day Award, Pingat Kepujian (Commendation Medal for SARS), and the Courage Medal, Singapore Courage Fund for SARS. He was also CEO, NTUC Healthcare, DCEO Richland Logistics and CEO, DRx Medical Aesthetics. Most recently he was Global Head Medical Services & Life Sciences of the Cyrus Global Group before becoming CEO of APSN a Social Service Agency. He was the immediate past CEO of the Prestige Hospital in Phnom Penh, Cambodia and is a commercial Advisor to a Singapore Vaccine company.
Christopher will be responsible for delivering an outstanding medical journey for PGH Asia's new ventures and supporting existing partnerships in Asia.
Dr Tay holds a doctoral degree in International Business from Paris, Horizons University. He completed his Post-Graduate in Healthcare Management and Leadership and attended the Harvard Program in Healthcare Leadership. He is an Adjunct Assistant Professor with the University of Puthisastra, Phnom Penh, Cambodia.
Dr Tay has made valuable contributions to healthcare across Asia through his advisory roles notably as a Member of the Singapore Parliamentary Committee (Health), NKEA Healthcare, Economic Transformation Program, PEMANDU, Kuala Lumpur/Malaysia and Board member of the Johns Hopkins Singapore IMC venture in Tan Tock Seng Hospital. He has worked in China, Singapore, Malaysia and Cambodia and was the co-founder of a Healthcare group in Singapore and China and listed a China Pharmaceutical company, in USA OTCBB in September 2011.
Prior to undertaking his professional career, Dr Tay served in the Singaporean Armed forces and was awarded the National Military Long and Good Service Medal, Pingat Bakti Setia.
Ms. Polly Yip will join PGH as Group Head of Human Resources.
Polly is a highly experienced HR Leader with over 25 years working across multiple human resource and business management areas, including talent acquisition, talent management and development, reward and performance management, strategic operational development, staff engagement, and organizational succession planning.
Polly will be responsible for developing and implementing the PGH people strategy in alignment with the overall business plan.
Prior to joining PGH, Polly worked for several large financial and consulting companies including HSBC as Head of Recruitment Asia Pacific, Standard Chartered Bank, QBE, Deloitte & KPMG. She possesses a wealth of experience and knowledge in setting up HR policies and systems for banking and insurance operations and helped to establish Bohai Bank (SCB joint-stock bank) in Tianjin and HSBC Insurance Beijing Branch in 2005 and 2011 respectively. Polly was based in Beijing between 2010 and 2012 as Deputy Branch head for HSBC Insurance Beijing Branch and maintains a good network with local regulators and business associates in China.
Polly's last role was at KPMG as Head of HR where she was responsible for designing and setting up the plan for the future of workforce to meet new economic development needs and for supporting the transformation of the partnership team to align with the global capability framework.
Professionally, she is a member of the Institute of HR Management in Hong Kong and was the Chairlady for Insurance HR Club (life and non-life).
Polly is passionate about developing programs that support employees and received The Best of the Best Diversity & Inclusion Ambassador Award ASP from the HSBC Group Chairman.
David Fried, Chairman PGH, expressed: "I am thrilled to be bringing onboard two highly qualified professionals with a wealth of experience in Asia. Chris's healthcare leadership and advisory skills will be invaluable in assisting us to establish a strong care management presence in Asia. Polly's HR leadership talent will be critical in ensuring we further develop our existing team and bring in the resources necessary to support our global growth plans."
About PGH
Preferred Global Health Ltd (PGH) is an independent global patient organization committed to providing the best possible outcomes following a diagnosis of critical and chronic illnesses. Founded in 1997 in Boston, Massachusetts, PGH, has successfully helped international members on their journey to recovery for over 20 years.
For all media enquiries please contact: media@pghworld.com